We love our customers and they love us right back!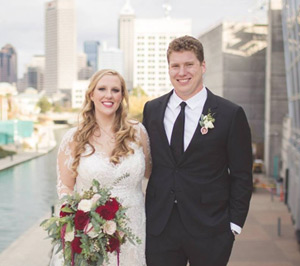 "Bill did a great job with our rings! My husband's ring belonged to my late father and my rings belonged to his late mother. Bill took great care of our rings, sizing them, polishing them up, and adding diamonds to my wedding band! I was in awe of how lovely they turned out! Thanks again!!"
Kristy Fortier
Testimonials
Can't say enough about Gordons Jewelry! Bill is very personable and easy to work with! He accommodates your every need and makes sure what you ask for is what you get! Bill is extremely knowledgeable and helps you make decisions that you won't be upset with. He is a very honest man and helps you with every step along the way. Thank you so much, Bill!
– Jessica Giaquinto
Gordons Jewelry is the best around! Couldn't have been more satisfied with the customer service they provided! 
– Steven W Schiller
I can't say enough good things about Bill. He offers exceptional quality jewelry and the absolute best personal service. You won't find a more honest and straightforward person to work with for such an important purchase. Don't hesitate to call him! You won't be sorry.
– Joyce Lahmidi
Bill did an amazing job not only repairing my wedding ring, but also bringing back its sparkle! It looks brand new! I highly recommend Gordons Jewelry.
– Danielle Ackley Soldivieri
Bill is as knowledgeable about this industry as he is passionate! I have complete trust in him, knowing that he has the experience and patience to guide his clients throughout the process. I would recommend Gordons Jewelry to my friends and family, confident that they would get the best price and service.
– Thuy Lien Nguyen
Bill helped with a design for a very special 30th anniversary ring. It is stunning and I never would have been able to get it any where else especially with the quality of diamonds, gold and design. He educated us first so we knew what we were buying. Bypass the malls and call Bill. You will not regret it!
– Terry Williams Meola