To provide better quality merchandise at a more affordable price point with great customer service - "Priceless"!
The Gordons Jewelry story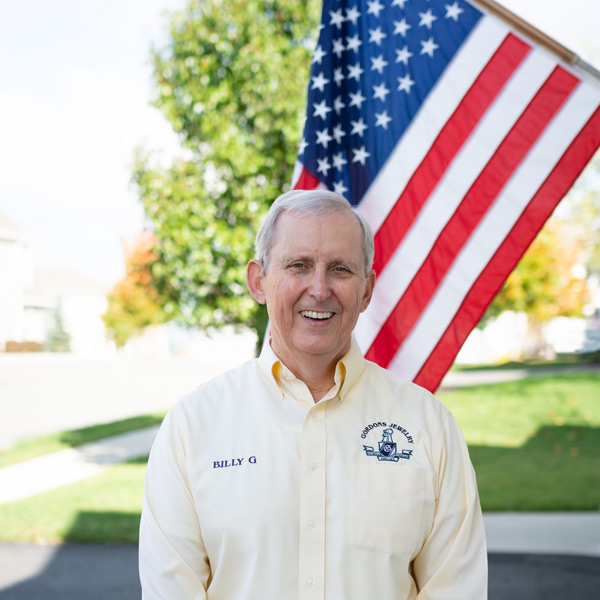 In order to help the latest generation of jewelry shoppers I have recreated the same process that my wife and I followed when we purchased our engagement ring and wedding bands 48 years ago!
By appointment only, I usually meet new customers at a local coffee shop to introduce myself and to build a personal relationship. I do this to get to know you, understand what you want and educate you on what I do. I then invite you to come to my home to show you the stones that are available, pick out a setting and let you know the estimated cost of your selection. While working through this process, you will work with only one person, that is me, Billy G. I am determined to give you a great personalized experience.
We go straight to the source to get you the best quality jewelry at the best price!